The Asheboro Open
Hall of Champions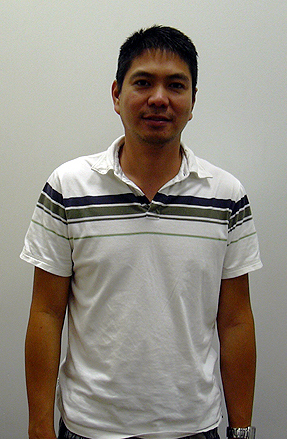 The Asheboro Open 73 Grand Champion
NC Co-Champion Oliver Fernando
September 2011
Our headliner this month was current North Carolina Co-Champion Expert Oliver Fernando, a humble man who is shaking up the status quo in Masterful Fashion. After his surprising tie for first place at this year's NC Championship, he has continued to demonstrate that he can play with the "big boys" of NC Chess. Asheboro was proud to host a player of his caliber. I'm sure he found that Asheboro is never a cake-walk; I watched him struggle past two tough opponents named Joshua Taylor and Jonathon Munnell. They ensured that our Grand Champion earned his $150.00 first place prize.
Clear second place went to Fayetteville's Paul King, a man who is in better shape physically and mentally than most 18 year olds I know. His chess, as usual, was a master class in targeting the king. I had to look twice to figure out how he finished off friend Larry Williams in round three. Paul earned $75.00 for his strong performance. Asheboro's own Homer Cantrell finished with 2.0 in a tough section to win the $45.00 class prize. Homer has been on a mission lately, earning USCF rating points in man-sized chunks, and winning quite a few prizes on his way up. Asheboro is proud to have him on our team.
A very special thanks to Raj Kottu, who selflessly offered to play if it would help the tournament. It was indeed a great help, freeing me from the burden of playing after round one. His contribution to the event was much appreciated, and helped us keep our commitment to pay out great prizes.
For the complete rated results, CLICK HERE.
The Asheboro Open 73
Second Place, Championship Section
Fayetteville "Attack Master" Paul King
September 2011
The Asheboro Open 73
Class Prize, Championship Section
Asheboro's Own Homer Cantrell
(Demonstrating his Chess Improvement Technique)
September 2011
Be sure to check out tournament games posted in the NC Chess Games Database.
Congratulations to our September 2011 Grand Champion!
************************************************************************
New Feature: Last Month's Champions