Proudly Presents
The Asheboro Open 2020
A North Carolina Classic!
January 11, 2020 March 14, 2020 (CANCELED) May 9, 2020 (CANCELED)
July 18, 2020 (CANCELED) September 19, 2020 (CANCELED) November 14, 2020 (CANCELED)
Given the level of uncertainty regarding CoVid 19 and future social distancing requirements or norms, all major events have been canceled for the remainder of 2020. Dates may be added back in at a later time depending upon how circumstances develop.
The Asheboro Open Current Advance Registrations
(Not Updated in Real Time; Check back Periodically)
Great New Location!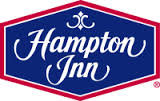 1137 E Dixie Dr (US 64), Asheboro, NC 27203
Conveniently located in the center of North Carolina! Close to dozens of great restaurants and shopping!
We have negotiated a special price for their hot breakfast which includes eggs, a breakfast meat, waffles, and more. Over 40 items for just $7.50; price includes hot coffee and tea refills for the remainder of the day! Please Note: Coffee, Tea, Cookies, Popcorn, Fruit, etc. are for guests who have booked a room at the hotel. You could be charged full price of a breakfast if you eat any of these items. Please note that Hampton Inn will no longer allow chess in the lobby / breakfast area. Parents and players may still unwind there, but no chess boards are allowed. Thanks for your cooperation.

Registration onsite 8:55--9:45 $30.00 (After 9:45am $5.00 extra unless you've called/texted ahead)
Pre-register by phone, text (336)460-6882 or email chess@triad.rr.com.
Late Registrations may receive a first round 1/2 point bye, avoid this by calling/texting ahead!
Advance Entry Fee: $31.00 Check/Money Order or PayPal.
USCF MASTERS (2200+) Free Entry; Entry Fee Deducted from Prize
Please send an email with name and USCF ID# for PayPal entries: chess@triad.rr.com
PayPal account is not required! Pre-registration cutoff is 11:00pm Friday before the tournament.
Round 1 Game /75 5 sec delay 10:00 am
Round 2 Game /75 5 sec delay 1:15 pm
Round 3 Game /75 5 sec delay 4:15 pm
One 1/2 Point BYE any round, 2nd or 3rd round BYES must be requested before registration closes.
Smart Sections
(Flexibility = A Better Chess Experience)
Our goal is to give you great pairings with a generous prize fund. To accomplish this, we need to maintain a degree of flexibility. Sections will usually be 10-12 players. Larger sections are to be more expected in the lowest sections by rating, and could be 14-16 players. Due to increased overhead costs, smaller sections may be impractical, and Class prizes will be dependant upon overall turnout and section setup.
The tournament director reserves the right to adjust section cutoffs as needed, and to move a player up or down one section to make make another section even. When there are two or more sections, the top section, known as the Championship Section, shall be "Semi Open." To enter this section, one must either qualify by rating, or be granted an exception by the TD. Exceptions will be granted to players in order of rating, from highest to lowest, and based upon the most current rating available and past performance.
Our Commitment To North Carolina Chess:
1. Convenient location: located in the center of the state.
2. Premium facilities. Our venue at Hampton Inn includes water, Wi-Fi, and an available breakfast on site. Quiet, well-lit, padded chairs, and clean restrooms.
3. Generous prize fund: We will pay back the highest % possible while covering our expenses for room and rating fees.
4. Extras: You deserve on-time rounds, computerized pairings, and quickly rated tournaments. We are committed to providing you this and more with a dedicated non-playing director.
Prize Structure Example
(12-man sections with 36 paid entries)
No prizes guaranteed. Class Prizes available at organizer discretion based upon section size and overall turnout. This tournament operates on a non-profit basis, so we will always pay out the maximum possible while covering expenses. Section prizes will be equal regardless of the actual entries in each section. Everyone plays for the same great prizes! The ratings cutoff for each section will be determined based upon turnout, and with the goal of making every section competitive. Sections will be added or combined based upon overall turnout.
Championship Section (Highest Ranked Partipants)

1st Prize = $130
2nd Prize = 65
Class Prize = 30 Bottom Half Eligible
Candidates (Mid Range Players)

1st Prize = $130
2nd Prize = 65
Class Prize = 30 Bottom Half Eligible

Club Section (Lower Ranked Players)

1st Prize = $130
2nd Prize = 65
Class Prize = 30 Bottom Half Eligible
Our policy regarding Unrated players: Unrated players may play in the Championship Section for 1st or 2nd Prize, or in another Section (at the Tournament Director's discretion) for 1st or 2nd prize. If the Tournament Director has any indication that a player is significantly stronger than 1500, he may require that player to play in the Championship Section. Unrated players are not eligible for class prizes (See Rule 28D, USCF Official Rules of Chess, 6th Edition).
Chief TD: William "Tom" Hales, LTD (336) 460-6882
Assistant TDs: Mark Stout
More information: chess@triad.rr.com